Gemmy the first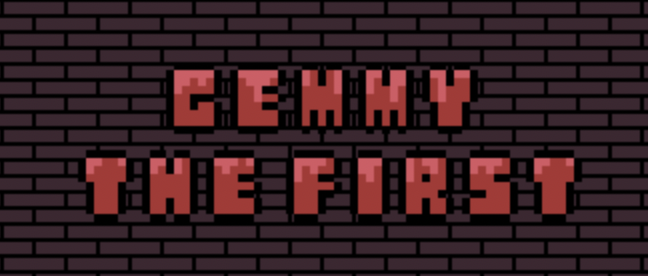 Play with gemmy and going through differents level to resolve all gems puzzle. This game is created for the "Game Jam Francophone". The theme is "Color".
Controls
Z -> for catch and throw a gem. (keep the touch pressed to keep the gem and release it for throw him)
X -> for reload the level
Right/Left arrows to move
Top arrow for jump
How play ?


Catch the gem with the same color than the portal and put it the gem in.


When you catch a gem you can throw it.
Comments
Log in with itch.io to leave a comment.
Gameplay bien pensé, maintenant j'aimerai la version speed run de ce jeu 😃
super comme jeu je me suis éclaté à y jouer 😃

Une fenêtre 2 fois plus grande ou un fullscreen serait un plus 😉

Genius, the theme is prefectly respected. I need a non-browser version of this little game !
GG to the dev ! <3
Good game, the music is the best part, although it's shorter than the other two of your games that I have played (Doug Climbing & Robscarf) and it also needs to be able to replay when it reaches the last level.